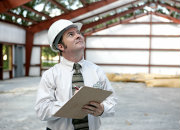 Commercial Real Estate Loans
Keep your business operating smoothly in a building that can keep up with demands. Take advantage of competitively low rates for purchase, refinance, or building construction. Whether for owner-occupied or investment properties, we'll work with you to customize terms closely in line with your business model.
And just like you do business locally, so do we. We handle everything in-house for the streamlined solution to your real estate needs.
Summary

Competitively low rates for purchase, refinance, or construction
Repayment terms consistent with your business's unique situation
Available for owner-occupied or investment properties
Lenders with working knowledge of local real estate market
Friendly, knowledgeable service from start to finish
Local decision-making and processing for quick answers