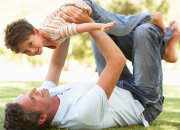 Home Equity Lines of Credit
Have an anytime source of funds for specific plans or simply for things that come up along the way. Your home provides a comfortable place to live and grow; it can also be used as collateral for other wants and needs.
We'll help you transition your home's equity into an open credit line, available anytime without applying for each installation. You only pay interest on the part that's used. And added bonus: the interest you do pay might even be tax deductible*!
Summary

Tap into your home's equity for a wide range of ongoing or seasonal needs:
Home improvements
Remodeling projects
Travel expenses
Education expenses
Medical expenses
Debt consolidation
And more!
Competitively low rates
Budget-friendly repayment, custom-tailored to your unique situation
Interest paid might be tax deductible*
Only pay interest on the part that's used
Easy, anytime access to funds; no need to reapply
Friendly, knowledgeable service from start to finish
Local decision-making and processing for quick answers

*Consult a tax advisor.