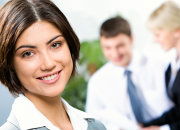 Additional Services
Always being available for our customers' needs is a top priority here at FSB of Forrest. Because of that, we offer a wide range of services to provide convenience in several aspects of your day-to-day life.
Take advantage of our several additional resources to keep banking and other tasks easy. As always, if you can't find the answer to a particular question, feel free to contact us at any time. A helpful customer service representative will be in contact with you shortly.
Safe Deposit Boxes
Safeguard some of your most precious possessions with the help of a safe deposit box from FSB of Forrest. Stop by any branch to learn more about our safe deposit box options today.
Notary Services
FSB of Forrest offers free notary services to our valued customers. Stop by any branch location to have your documents notarized today.
Savings Bonds
Savings bonds are now being directly handled through the U.S. Treasury. Find out more information about how to purchase a savings bond.
Wire Transfers
Move money across town, state, country, or beyond with the help of FSB of Forrest. We offer same-day, outgoing and incoming wire transfers. Contact us for associated fees and information.
Teller Services
Official checks

Coin counting

Fax service

Money orders
Night Deposit
Even if our branch isn't open, you can still drop off your deposits outside of regular bank hours. Simply use our night deposit box, and count on your deposits being processed the very next day.
Vehicle License Sticker Renewal
So it's that time of the year again — time for you to renew your vehicle license sticker. FSB of Forrest makes it easier than ever for our customers. Stop by any branch to handle your banking and renew your sticker at the same time.
24-Hour ATMs
Make withdrawals 24/7 at any bank-owned ATM, as well as at any Shazam Privilege Network ATM, nationwide.
Shazam Bolt
Know what's going on with your account balance at all times with the help of Shazam Bolt. By downloading this convenient app, you will automatically receive email alerts anytime a debit card purchase is made where your card is not present.
Plus, you'll receive notifications when potentially fraudulent activity occurs, such as large or foreign transactions. In the instance that you're concerned, put a stop to any transactions by placing a simple phone call. Peace of mind in the form of a simple app — learn more today.